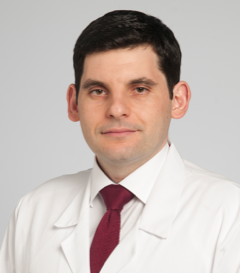 Please note this event has been postponed in light of concerns around the Coronavirus (COVID-19).  We look forward to re-scheduling.
Event details:
Circle of Care Oncology Trilogy
Session #2

Thyroid & parathyroid disease
Problems & prevention in proctology
An update for GPs on cancer screening, diagnosis and management.  This is the second of three oncology sessions and will focus on thyroid disease & preventing colorectal cancers.
Date to be confirmed.
Integrated cancer care is a multi-professional field.  Oncologists, radiologists, pathologists, surgeons and GPs all playa vital role to ensure continuity of care and the best possible treatment of patients.
This session is structured with a question and answer style learning including allocated time for discussion.
Presenters:
Dr Edwina Moore, Endocrine & Breast Surgeon
Mr Vladimir Bolshinsky, Colorectal Surgeon
Program will cover:
Thyroid & parathyroid disease.
Common anal problems – when to refer.
Learning objectives:
Identify patients with parathyroid disease and the role of surgery;

Identifying and differentiating treatment options for thyroid cancer;
To develop a pathway of diagnostic investigation for patients with diverticular disease, proctological symptoms and suspected colorectal cancer;
Implement a referral pathway for patients with suspected thyroid disease or colorectal cancer.
RACGP Points:
An application for 4 RACGP CPD activity points has been submitted and is pending approval for this activity.  Activity no. To be advised.
Contact:
For more information contact:
Tanja Moye, Marketing & Communications Coordinator
Phone: (03) 5970 5309
Email: events@thebays.com.au