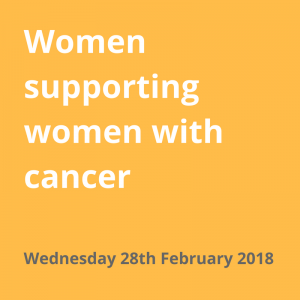 Counterpart in conjunction with The Bays will be holding a woman-only session on cancer's impact on sexual health and well-being.
| | |
| --- | --- |
| Date | Wednesday 28th February 2018 |
| Time | 10am to 12.30pm |
| Where | The Bays Hospital |
| | Conference room |
| | Vale Street, Mornington |
| Cost | Free of charge |
This session will explore the impact that cancer and treatments can have on your sexual health and well-being and how this may effect acceptance of self, building secure connections and couple relationships. Presented by Jo Gniel is a Councellor, Educator and founder of landscape of life.
Felicity Carson, Breast Care Nurse, Meditation Teacher and member of the Meditation Association of Australia will then guide us in a practical meditation session. When practised regularly, meditation can give clarity, insight, and peace of mind and help us deal with the stress and anxiety of cancer.
This session is for any woman undergoing or recovering from cancer, whatever your sexuality or relationship status. This is a women-only session.
For more information contact Counterpart
Email: info@counterpart.org.au
Phone: 1300 781 500